With the improvement of people's living standards and the continuous improvement of the pursuit of quality life, more and more people have realized the practicability of cabinet lights. Cabinet lights can not only bring a better user experience to the home space, but also create a A comfortable environment is an indispensable lighting fixture for modern people's home decoration.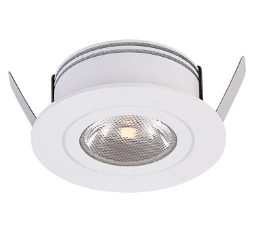 What is a cabinet light
Cabinet lights are called cabinet lights, which originated in the 1980s. Cabinet lights are mainly used for local lighting and cabinet decoration. There are five types of under cabinet lights, under cabinet lights for countertop and sink lighting, shelf lights, drawer lights and base cabinet lights.
When decorating, many owners pay more and more attention to home lighting design, and cabinet lights have become an indispensable lamp in lighting design. The range of types of cabinet lights is very wide. For example, the small downlight in the kitchen cabinet, the cabinet lamp in the wine cabinet, the laminate lamp in the wardrobe and the LED light strip on the ceiling can all be regarded as cabinet lamps.
What is the use of cabinet lights in home decoration
Cabinet lights are installed in bookcases, wardrobes, wine cabinets and other places at home to meet lighting functions, while lighting up the atmosphere of the entire space, capturing people's visual focus, and creating a bright, smart and delicate space.
Install cabinet lights in kitchen drawers, bookcases and wall cabinets, which can be used as auxiliary lighting, eliminate lighting blind spots, improve user experience, and create a warm and happy atmosphere. Use multi-level light sources to make the kitchen an art space with a pyrotechnic flavor. This way, the family enjoys working in the kitchen and the food tastes better.
Cabinet lights are used in many scenes as partial lighting of cabinets, auxiliary lighting and atmosphere shaping lighting, which not only enhances the use experience of the space, but also enhances the sensory experience and visual artistic effect of the space.